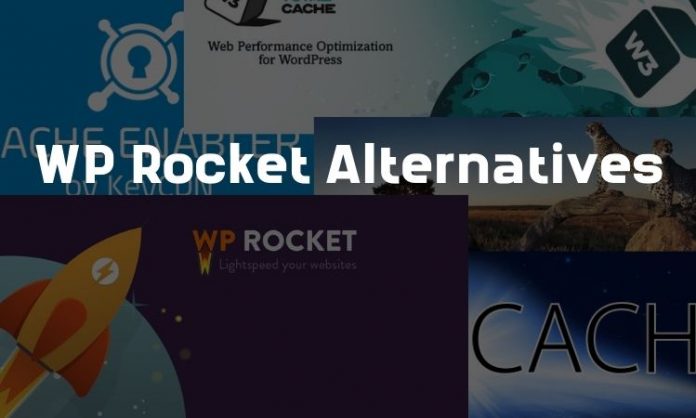 If you are familiar with WordPress, there is a very low chance that you haven't heard about WP Rocket – the best WordPress Caching Plugin in the market. It is unfair to describe WP Rocket as a Caching plugin. Instead, I should tell you WP Rocket is a complete package that makes your WordPress website lightning fast right after you install it. Then why look for WP Rocket alternatives?
Everybody has their reasons, but the foremost reason is WP has no free version. It's a completely paid plugin. If you are a new blogger, short in budget, or if your client doesn't want to spend money, you can't do anything except finding for WP alternatives.
WP Rocket is the best caching plugin solution that comes with tons of other features that make your website fast. However, there are some other fantastic options you can use as a replacement for WP Rocket. I have created this list from my experience of using these plugins on my clients' websites.
I have covered both paid and free plugins. Many caching plugins have a free version with limited functionalities, but those are enough for a small site. You can also purchase their paid features to add some extra functionalities.
But before talking about WP Rocket alternatives, I would like to talk about WP Rocket itself so that you think twice before finding an alternative for WP Rocket.
What is Caching, and How does it Increase your WordPress Website speed?
Understanding caching technology can be confusing for non-tech people. But I will try my best to make you understand the caching technology. Because if you don't understand caching, you won't be able to know how caching can improve the speed of your website and saves your server's resource and bandwidth. These are very important factors, and every website owner should know these things. 
So, what is caching?
 When you visit a website, your browser automatically sends requests to the web server for the pages on that site. The web server then responds with the requested pages. However, if you visit the same website multiple times in a short period of time, your browser will send requests for all of the pages on the site each time. Or if you press the F5 button or just reload the webpage, the entire page will load from the server following the same process. Isn't it unnecessary and creating an extra load on your server?
This can slow down your browsing experience because it takes longer for the webserver to respond. One way to help avoid this problem is to cache pages on your computer. When you visit a website and request a page that's not currently cached, your browser will check to see if that page is already cached on your computer. If it is, your browser will skip sending the request to the web server and simply display the page. This caching technology is called HTTP caching, and it works by storing copies of webpages on your computer so that they can be accessed quickly when you visit websites again in the future. This means that not as many requests need to be sent to the web server, which speeds up browsing experiences.
Caching is a process of storing frequently accessed data in a temporary memory location for quick retrieval. When a user visits a website, their web browser will cache certain files from the server onto the user's computer.
The next time the user visits the same website, their web browser can load the cached files from their computer instead of fetching them again from the server, which can save time and resources. Caching is a common practice used to improve the performance of websites, especially those that receive high traffic.
There are different types of caching, including server-side caching, client-side caching, and content delivery networks (CDN).
Server-side caching stores data on the server so that it can be quickly accessed by users. Client-side caching stores data on the user's computer so that the website can load faster for subsequent visits. CDN caches static content (such as images and videos) on strategically located servers around the world so that users can access the content faster, regardless of their location. Caching is an effective way to improve website speed and performance and there are some top caching plugins to help you with caching.
Caching is not the only reason that makes your WordPress website slow. Learn how to make your WordPress website faster. 
There are many caching plugins for WordPress, but WP Rocket is one of the best. WP Rocket caches your WordPress website content and makes it available the next time you visit it. This speeds up your website loading time by caching your pages and posts. WP Rocket also provides an easy-to-use caching interface.
The WP Rocket caching plugin is a great way to speed up your WordPress blog. It caches your posts, pages, comments, and images so that you can load them quickly the next time you visit your blog. WP Rocket also lets you customize which content is cached and how long it will be stored. If you're looking for a fast WordPress caching plugin, you should try WP Rocket. It's easy to install and use and has tons of great features. Check out the video above to learn more.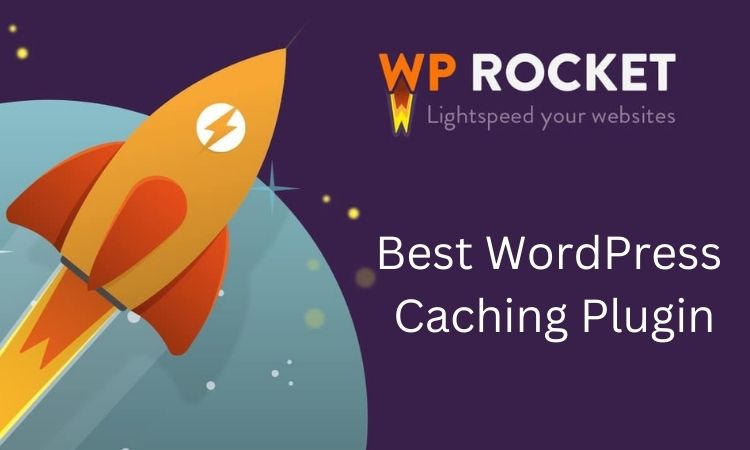 Features of WP Rocket
WordPress has a built-in caching system, which helps speed up your website. But like anything else, the caching system can get bogged down when there are too many requests for cached content. WP Rocket is a caching plugin for WordPress that helps you clear out your cache and speed up your site. It lets you control how long cached content will remain on your site and lets you decide what gets cached. WP Rocket can also be used to speed up other WordPress plugins and themes. You can also use it to speed up your WordPress site if you're running a multisite network.
Compatible with most of the best WordPress themes and plugins.
Works with managed WordPress hostings.
Page Caching
GZIP Compression
eCommerce Optimization
Cache Loading
Cache Preloading
Browser Caching
Paid CDN Support
Easy-to-use interface
Lazy Loading
Database Optimization.
Easy to set up.
4.9 ratings from Trustpilot.
Price
USD 49 for one website
USD 99 for three websites
USD 249 for unlimited websites
Before diving into the WP Alternatives you can also check out the best 7 best Plugins to speed up WordPress site 
WP Rocke Alternatives
Though WP Rocket is the best caching plugin for WordPress websites, there are some other excellent websites that provide excellent caching support. Here are some of those:
WP Super Cache
If you are looking for a free solution, then look no further than WP Super Cache. With over 2 million downloads, it is the best free caching plugin in the WordPress repository.
WP Super Cache is a popular WordPress caching plugin that helps speed up website loading times by caching static files and reducing the number of requests made to the server.
It's available as a free and premium plugin and is growing in popularity thanks to its versatility and low maintenance requirements. Among its many features is an automatic cache management system that allows you to set expiration dates for cached files, as well as the ability to cache specific pages or posts.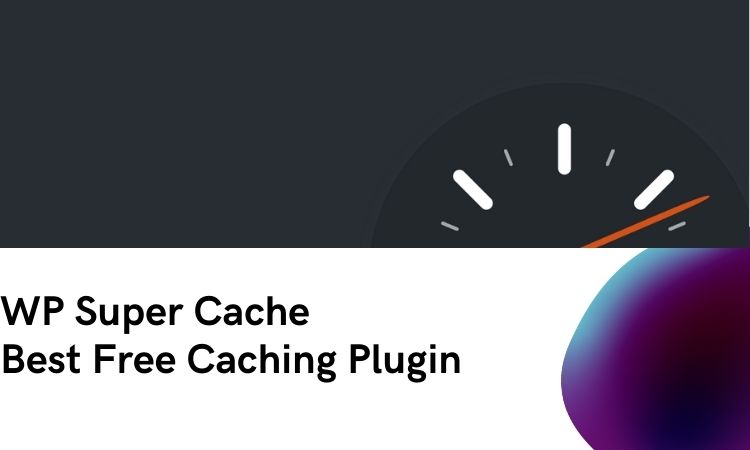 WP Super Cache also includes several performance enhancement features, such as pre-fetching of images, CSS and JavaScript files, and an upload progress meter that shows you how much data is being transferred during file uploads. WP Super Cache is an excellent plugin for speeding up your WordPress website. It's easy to set up and use, and its variety of features makes it perfect for a wide range of websites. If you're looking to improve your website's loading times, give WP Super Cache a try!
Features
Well documented. Using the documentation that is at your disposal makes troubleshooting quite simple.
Sends an email message to clean the cache in the event that the volume of the cached file rises.
Make cached versions of the files for posts, categories, and tags.
CDN support.
Caching for the Rest API.
Price: Free
WP Faster Cache
With over 1 million active installations, WP faster cache is one of the best wp Rocket alternatives.
WP Fastest Cache is a popular WordPress plugin that accelerates the performance of your website. It uses various caching techniques to speed up your website's loading times. WP Fastest Cache can also be used to cache static files, which means that your website will load faster when visitors visit pages with static content. WP Fastest Cache is available as a free and premium plugin. The premium version includes additional features such as advanced caching settings, Profiling and Timing, and more.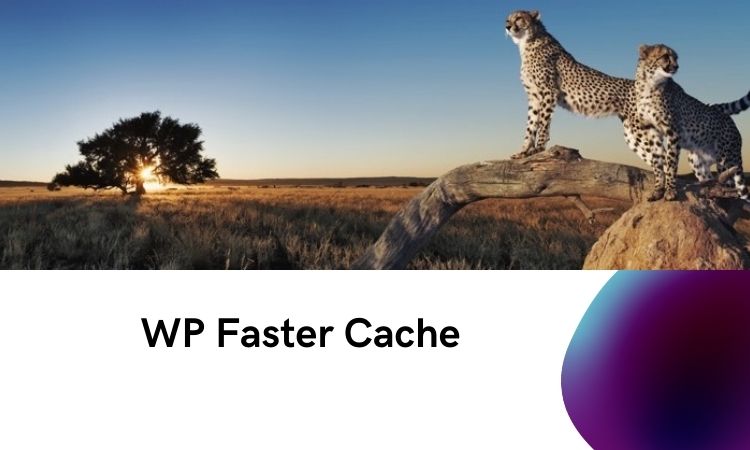 If you want to disable caching for a particular page, just click on the "Disable" button next to that page's name in the list. If you want to enable caching for a particular page, just click on the "enable" button next to that page's name in the list. You can also add new pages to be cached by clicking on the "add" button next to "pages per type" in the admin panel.
This plugin has a pro plan with lots of features that you will find in the WP Rocket as well. But the best part is you can only pay once to use those options.
Features
Mod_Rewrite
Cache files are deleted after publishing pages or posts.
Minify CSS and JS files can be deleted.
The specific page or post cache timeout.
Mobile Caching (Pro)
CDN (Pro)
Lazy Load (Pro)
Database Optimization (Pro)
W3 Total Cache
If you're using WordPress, then chances are you've heard of W3 Total Cache. It's a popular and powerful plugin that can greatly improve the performance of your blog. In this post, I'll take a look at some of the features and advantages of W3 Total Cache, as well as explore some potential uses for it.
First and foremost, W3 Total Cache is a caching plugin. It speeds up the loading of pages by storing copies of static files on your server (like images and CSS) in memory. This means that instead of requesting these files from the web each time someone visits your site, W3 Total Cache can simply grab them from memory – which can result in significant speed improvements.
Additionally, W3 Total Cache supports WordPress themes and plugins very well. This means that if you have any custom code or modifications to your theme or plugin that might cause problems with caching, W3 Total Cache will be able to handle them without issue.
But wait – there's more! Besides caching static files, W3 Total Cache also provides several other benefits worth mentioning. For example: -W3 Total Cache helps to prevent cross-site scripting (XSS) attacks by removing malicious content from requests before it's sent to the server; -It optimizes images for faster loading by reducing their file size; -And finally, it preserves HTTP/2 connections by buffering data until it needs to send it over
Features
Very useful for mobile-friendly websites.
Improves the page speed by 10 times.
Instant browser caching
Reduces loading time
Improves the web server performance
Saves up to 80% bandwidth usage.
Comet Cache
Though it's not one of the top-listed caching plugins by many bloggers, it still has over 40 thousand active installations. So, you can believe in this plugin. And it is a very easy-to-use plugin that instantly increases your WordPress website's speed. So, for me, the Comet Cache is a great WP Rocket alternative.
We all know that Comet Cache is one of the most popular WordPress plugins on the market. It's been around for some years, and it has a ton of features and advantages that make it a great choice for caching your website content.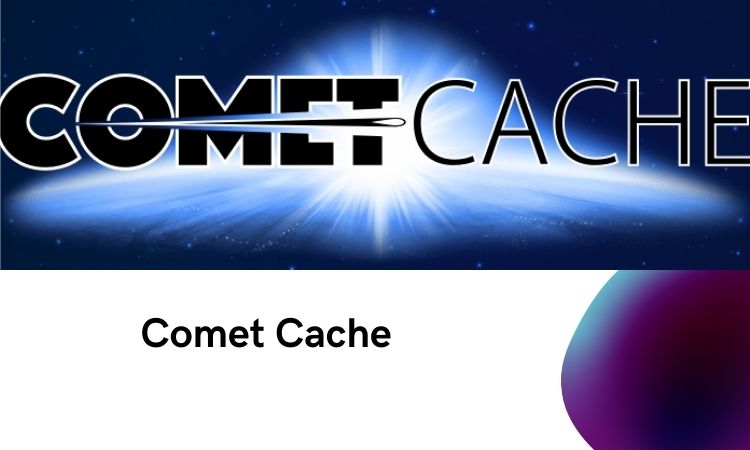 One of the coolest things about Comet Cache is its ability to cache your WordPress pages and posts automatically. This means that if you visit your website and view a post that was last updated two weeks ago, the post will be instantly cached on your computer, so you don't have to wait for it to load from the server. Another great feature of Comet Cache is its ability to cache static files like images and CSS files. This means that if you are using a hosting plan that doesn't include unlimited storage space,
CometCache can help save space by caching these files instead of sending them every time someone visits your website. Overall, Comet Cache is a fantastic plugin that has tons of features and advantages that make it a great choice for caching your website content. If you're looking for an easy way to improve page speed on your website, look no further than Comet Cache!
Features
A simple interface and well-written documentation make it easy to use.
Automatic cache clearing feature
Client and server-side caching
404 request caching
GZIP Compression
Cache Enabler
Developed by Key CDN, this caching plugin Cache Enabler has over 100 thousand active installations from the WordPress repository.  
WordPress is a popular content management system used by millions of website owners. It's open source, highly customizable, and very reliable. That said, one downside of WordPress is its reliance on third-party plugins to do things like cache pages or optimize images.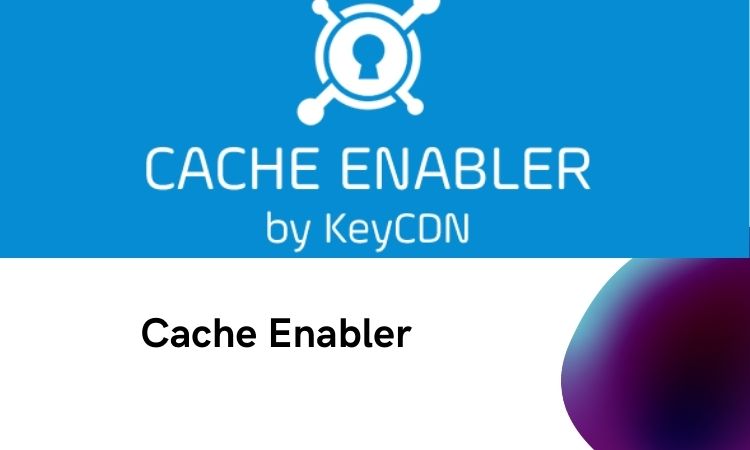 The Cache Enabler WordPress Plugin was created to address this issue. It allows you to disable the use of external caches, which speeds up your website by reducing the number of requests it has to make from the web. In addition, it offers other benefits, such as increased page speed and decreased load time. So if you're looking for a way to improve your WordPress site performance, the Cache Enabler plugin is a good option to consider.
With the free features, you will not get all the features that you will get from the WP Rocket. But if you are on a budget and want are looking for a good alternative of WP Rocket Cache enabler definitely worth a try.
Features
A fast and efficient cache engine
Manual cache clearing
Automatic smart cache clearing
Cache expiry
Brotli and Gzip pre-compression support
WP-CLI cache clearing
WebP support
Mobile support
Minification of HTML excluding or including inline CSS and JavaScript
Custom post-type support
Conclusion
As a developer, I will always suggest you use WP Rocket as that will is not only a caching solution but also comes with lots of features that make your website super fast. Not to mention, that reduces our job too!
But if you are on a budget and looking for WP Rocket alternatives, you can use any of this list. If needed, you can buy their premium features as they cost less than WP Rocket.