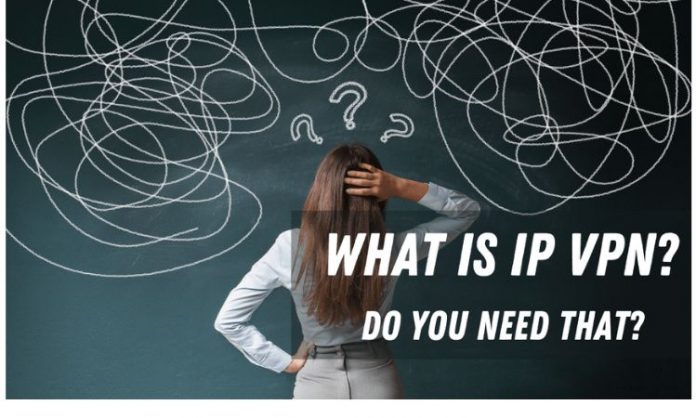 What is IP VPN service? I think even many VPN service users do not know this term exists. There is no harm 'in not knowing this but if you are a business owner, it can be beneficial to you. And who does not like benefits?
IP VPN or Internet Protocol Virtual Private Network iis another version of the traditional VPN or Virtual Private Network. Wondering about the difference between them, right?
The main difference between VPN and IP VPN is the OSI Model. Here OSI stands for Open System Interconnection. It is a reference model that describes the way information is passed from one node to another through a medium.
And the whole network function is completed through 7 layers of the OSI Model.
What Is IP Vpn? What Does It Do?
Normally people use traditional Public Internet connections. Here data bounces from one service provider to the next and as a result data transmission get slower.
This way you end up changing your ISP but the problem still exists. This way your business productivity gets slightly demoted as users and overall activity gets slower.
Wait, it doesn't end here. As your business operates under a public network your critical data is also at risk. Here comes the IP VPN Network to rescue you. It is a private network that works like a secured highway.
You might have a VPN service already which allows you to access the network distantly via an open internet connection.
As it works via public gateways, there is a risk of DDoS (Distributed Denial of Services) attack. This kind of attack makes the server overflow with requests and shut down, which means you're out of business for a while.
An IP VPN network consists of a layer 2 service protocol. It means, through IP VPN service, you can avoid open network connections and keep your valuable data safe and secured. IP VPN service works on private connections.
So IP VPN service uses MPLS (Multi Protocol Label Switching) Network functionality to prioritize your company's internet traffic.
IP VPN Network assures to provide bandwidth preferring critical applications and automatically less important traffic waits for bandwidth.
An IP VPN network is a layer2 IP routing service based on MPLS (Multi-Protocol Layer Switching) network functionality. It allows the carrier to offer from 64 Kbps up to 10 GigE which means 10,000 Mbps. So your connections never get slower.
What are the Differences Between VPN and IP VPN?
There are a few key differences between VPNs and IP VPNs. For starters, a VPN (Virtual Private Network) encrypts all of the data that passes through it, whereas an IP VPN only encrypts the data that is sent over its network.
This means that a VPN is more secure than an IP VPN. In addition, a VPN can be used to access blocked websites and content, whereas an IP VPN cannot. A VPN can be used on any type of device, including laptops, smartphones, and tablets, whereas an IP VPN can only be used on devices that have an Internet Protocol address.
A VPN, or Virtual Private Network, is a private network that extends across a public network, such as the Internet. A VPN allows you to send and receive data across shared or public networks as if your devices were connected to a private network. This includes encrypting your traffic so that your ISP and anyone else on the network can't see what you're doing.
An IP VPN is a type of VPN in which each user is assigned a unique IP address. This allows businesses to maintain their own private network while still being able to connect to the larger internet. An IP VPN can be used to securely connect branch offices to each other and/or to a central office. It can also be used to connect multiple sites within the same organization.
Both VPNs and IP VPNs offer many benefits, but they also have some key differences. VPNs are more secure because they encrypt all of your traffic, but IP VPNs are faster because they use your own IP address. VPNs are also more versatile because they can be used to connect to any remote server. IP VPNs only work with a few select services, but they are more private and faster than VPNs.
Additional Read: Analysis of Cryptocurrency and Its Marketing
Some Advantages of IP VPN Services
Some of the major IP VPN services are:
Robust Technology: Before any technology enters the market, it goes through a lot of testing and modification. So do the IP VPN network services.
IP VPN comes to serve you with MPLS (Multi-Protocol Label Switching). This means your network performance is not going down so easily and its efficiency is guaranteed by the relevant authority.
Secure Networking: A completely secure network means improvised and enhanced protection from IT (Information and Technology) and OT(Operational Technology) causing threats.
Where an IT system is used for data-oriented computing and OT systems monitor events, processes, devices, and adjustments for enterprise and industrial operations.
Here both IT and OT are capable of serious damage and costly performance downtime to your business. Secure networking is specifically important for business sectors like energy and utilities.
Complete Control: Through IP VPN you can improve every aspect of your data transmission based on your business's needs. You can differentiate data sources and prioritize the data traffic without causing any performance loss. That means you're in full control of your data traffic, you can delay or bypass any of your data any time you want.
Better Performance:  For higher bandwidth craving applications like HD Video Conference, Private Real-Time Communication Platform IP VPN assures you better performance with lower latency and packet loss. As a result, you and end-users can have consistently high-quality service. 
Additional Read: How KYC for ICOs can Help Cryptocurrency to make a rebound?
Which is the disadvantage of using MPLS IP VPN?
MPLS IP VPNs have a number of disadvantages that should be considered before deploying this type of solution. Firstly, MPLS IP VPNs are significantly more expensive than traditional IP VPNs. This is because MPLS routers and switches are much more expensive than traditional IP equipment. Additionally, because MPLS IP VPNs rely on labels to route traffic, they can sometimes be less flexible than other types of VPNs.
Secondly, MPLS IP VPNs are much more complex to configure and manage than traditional IP VPNs. This is because the MPLS protocol is much more complicated than the IP protocol. Finally, MPLS IP VPNs are not as widely supported by vendors as traditional IP VPNs. This means that it can be difficult to find compatible equipment and software when deploying an MPLS IP VPN.
Best IP VPN service:
There are several IP VPN services to satisfy your needs. Among them some of the best services are:
NordVPN: The best VPN service at the best price only $70 a year.
CyberGhost: Power pack VPN with static IP service only for $5.00 a month.
Ivacy VPN: Just $1.99 per month for the quality service you want.
PureVPN: VPN with some extra features only for $3.99 /month.
VPNArea: Quite an expensive one, the package starts from yearly $20 to a maximum of $44/per year
Astrill: Great service only for $15 a month.
VPN Unlimited: Little bit expensive but not waste, costs only $12.50/month.
Trust.Zone: Package starts from monthly $1.99 up to $8.88/per month.
Windscribe: Package starts from $2.00/monthly to $8.00/month.
TorGuard: One of the strongest private VPN services with dedicated IP costs you $7.99 per month.
Note: The price of the packages/services may change over time so don't get scared compared with us.
Some Statistics
The number of internet users is rising. A report from March 2021 shows that there are almost 5.2 billion internet users and it is growing exponentially.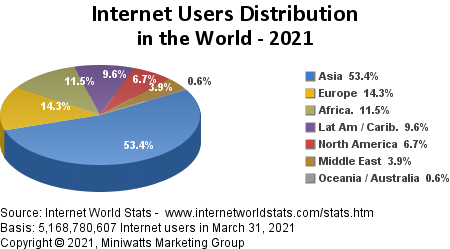 And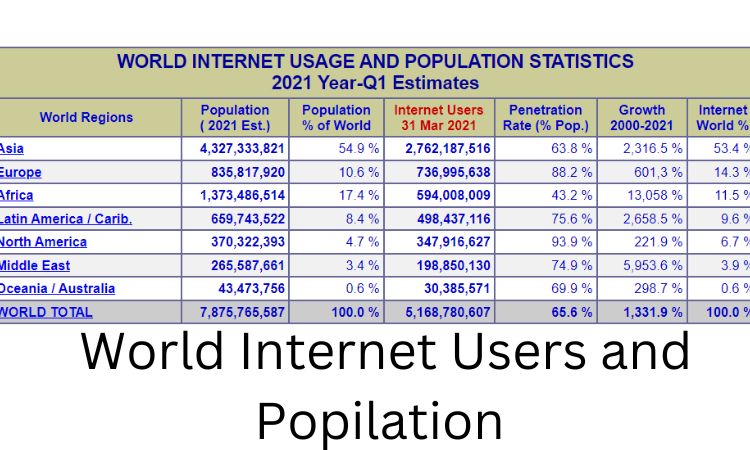 Above you can see the internet usage rate depending on geographical position and time.
With the hike of internet users the VPN usage rate has also risen, and so do the hacking tendency. According to Best VPN, it is found that 82% of business employees do not follow proper data privacy instructions. They mostly rely on third parties to protect them instead of following instructions on own. 
Let's take a look at some statistics
31% of worldwide internet users use VPN.
72% of VPN users from the UK and USA prefer free VPN services while 36%of users pay to use them.
Indonesia and India are the biggest VPN user market with a rate of 61% and 45% consecutively.
Since 2017 Australia and the Netherlands are the largest growing markets with a rate of 69% and 76% consecutively.
Both in UK and USA, moreover accessing Restricted Sites or entertainment, the biggest draw for the VPN market is a secure online activity.
Statista estimates that there will be a VPN market of about £76 billion by the year 2027.
Conclusion
IP VPN is the newer version of the traditional VPN services. Ready to provide you better transmission, improved network congestion, and responsiveness. It automatically resolves key technology changes and boosts your business applications.
As time goes on, technology changes and so do the challenges. This flow will continue and different solutions will evolve. There will be plenty of solutions available in the market and people will get confused, about which one to choose.
So don't get confused and get started with IP VPN services. I can assure you, this decision will never let you regret it. Best wishes for your better business performance.