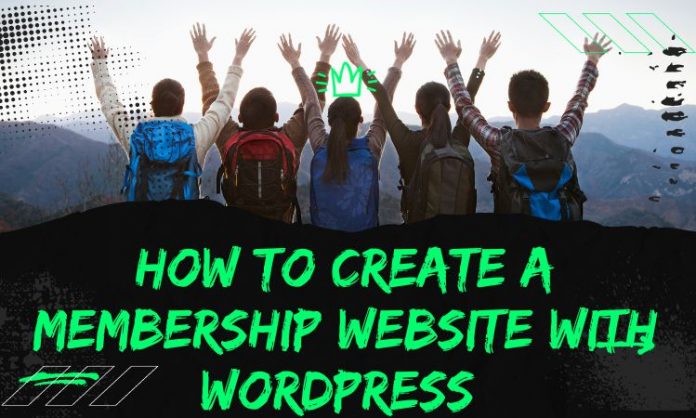 Do you want to create a membership website that can help you earn a steady income? In this article, we will teach you how to do just that. We will first introduce you to the concept of a membership website, and then we will show you how to set one up using WordPress. I will also discuss the best WordPress Membership plugins available on the market today. Finally, I will provide a step-by-step guide on how to create a membership website with WordPress. So whether you are an experienced WordPress user or just starting out, this article has something for everyone!
What is a Membership Website?
A membership website is a website that allows registered users to access various features and benefits. For example, a membership website may offer a subscription service that provides users with access to specific content or services on the site, or it may provide members with exclusive deals or discounts. Some membership websites also allow users to vote on new content or products or participate in discussions and polls.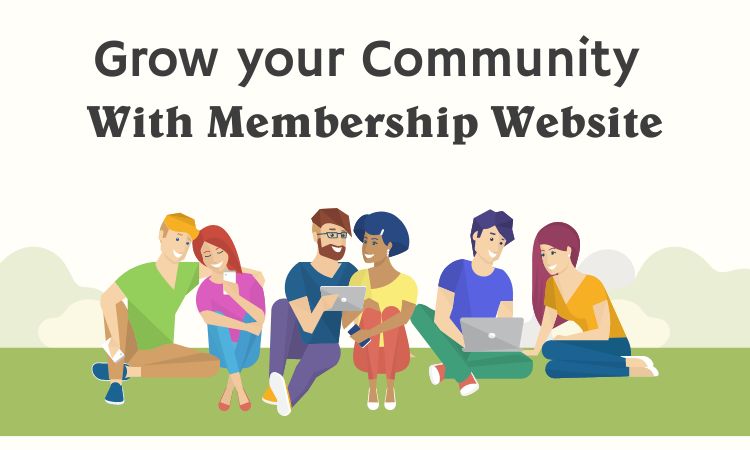 Users can join to gain access to premium features and content that is not available to non-members. Online membership communities serve a variety of functions, from marketing and customer service to social networking and club formation.
One of the main benefits of using a membership website is that it allows you to target your audience more effectively. Because members who have access to exclusive content are more likely to buy your product or service.
Additionally, membership websites can be used to create a customer base. By signing up as a member, users are automatically added to your mailing list. This allows you to market to them directly and increase your chances of selling them your product or service.
You can also start a membership club by using a membership website. For those who share common interests, forming a club is a great way to connect with others who share those passions. This information might be useful for spreading the word about your business and connecting with potential buyers.
What are the Benefits of Creating a Membership Website with WordPress?
A WordPress membership site can offer a number of benefits for both site owners and members. For site owners, a membership site can provide a steadier stream of income, as well as the ability to offer more content and services to paying members.
Additionally, a membership site can help to establish the owner as an authority in their field. For members, a WordPress membership site can offer access to exclusive content and resources that they would not be able to find elsewhere.
Furthermore, membership sites can provide a community for like-minded individuals to interact and network with one another. Overall, a WordPress membership site can offer a number of advantages for both site owners and members.
Here are some key benefits:
Building a strong customer base: A membership website can help you build a loyal customer base. This makes it easy to market to them and increases revenue.
More customers = More revenue: Having more customers means more revenue. This is because you can charge higher prices for your products and services to those customers.
More control over your website: A membership website gives you more control over how your website looks and functions. This means you can make it more user-friendly and easier to navigate.
Building an email list: Email marketing still is the leading marketing channel for many organizations, which comes at very few costs.
Great for marketing your business: A membership website can be great for marketing your business. This is because it can help you reach a wider audience and increase revenue.
How to Create a Membership Website with WordPress
Enough discussion has been made about the necessity of building a membership website. Now it's time to make one for you. So, let's build a membership website with WordPress for you.
Why WordPress? Because WordPress powers over 40% of websites on the internet. And there is a wide range of themes and plugins. Here is a list of some of the best WordPress Membership plugins 
Pre-Requisites of Building a Membership Website with WordPress
A membership website is a great way to monetize your content and create a recurring revenue stream. However, setting up a membership site can be a bit of a challenge. In addition to creating quality content, you'll need to choose the right platform, find a hosting provider, and purchase a domain name. Fortunately, we've got you covered with this comprehensive guide.
First things first, you'll need to choose a content management system (CMS). We recommend using WordPress because it's easy to use and comes with all the features and tools you need to create a successful membership site. Once you've installed WordPress, you'll need to choose a theme and plugins. There are plenty of great themes and plugins available for membership sites, so take your time and find one that meets your specific needs.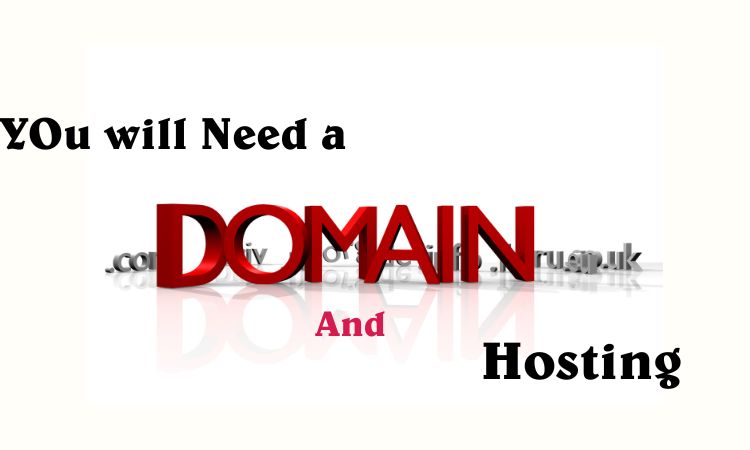 Next, you'll need to find a hosting provider. This is where your website will live, so it's important to choose a reliable provider with good uptime. We recommend using WordPress VIP Hosting because it offers enterprise-level security, scalability, and support. However, if you're on a budget, there are plenty of great WordPress-friendly hosts out there.
Finally, you'll need to purchase a domain name. This is the address of your website (e.g.,example.com). Domain names typically cost around $15 / year, but prices can vary depending on the extension (.com, .org, .net, etc.) and registrar you choose. Once you have all the necessary components, you can start building your membership website!
I will recommend Bluehost as they are one of WordPress's 5 recommended hosting providers, and the company offers managed WordPress hosting at an affordable price.
If you choose WordPress for your Membership website, then you MIUST know the factors that can make your WordPress website slow, as these plugins are very complex software. Learn how to increase the speed of your WordPress website.
Selecting a Membership Plugin for your Membership Website
Are you looking for a WordPress membership plugin that can help you sell subscriptions, paid content, premium newsletters, or digital downloads?
If so, then you'll want to check out MemberPress.
MemberPress comes with advanced membership features that allow you to accept payments, create membership levels, restrict access based on levels, sell online courses, and more.
MemberPress got all the features you could possibly need to sell subscriptions, paid content, premium newsletters, or digital downloads – and more. With Memberpress, you can accept payments, create membership levels, restrict access based on levels, sell online courses, and a whole lot more.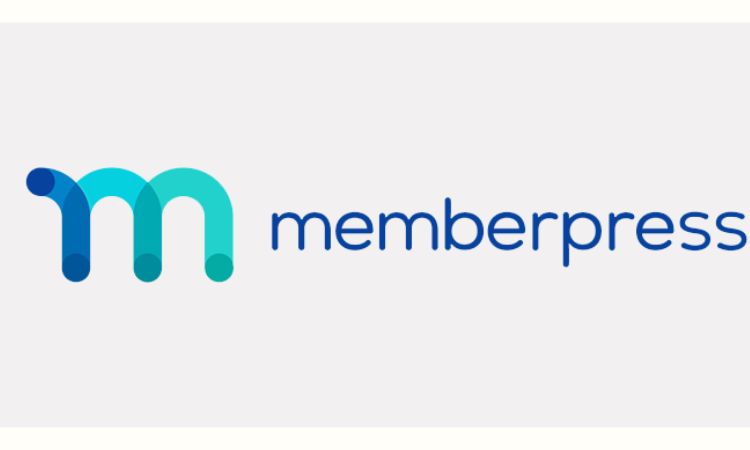 In short, it's the perfect plugin for anyone who wants to create a premium content website using WordPress. So if that sounds like you, then don't hesitate to give Memberpress a try – you won't be disappointed!
Overall, MemberPress is a comprehensive and adaptable WordPress membership plugin that can help you advance your business. MemberPress should be considered if you're seeking a plugin that can help you sell subscriptions quickly and easily.
Exclusive features of MemberPress Plugin:
Provide access to exclusive blog posts
Provide access to Podcasts, Member News, Interviews, and a great deal more.
Create a Community via a Forum or Group application
Conduct live seminars or webinars.
Offer Downloadable Media, including Guides, Templates, Infographics, Cheat Sheets, etc.
Conduct Question and Answer Sessions
How to set up a Membership Plugin on your WordPress Website?
So, we have chosen our plugin for building a membership website with WordPress, which is Memberpress. It is a paid plugin, so first, you have to purchase MemberPress.
Most WordPress plugins can be found and installed using the WordPress dashboard. However, the MemberPress plugin is unique in that it must be downloaded from the MemberPress website.
To do this, simply log into your MemberPress account and scroll down to the bottom of the page. There, you will see your license information, activations, and links to download the plugin. Once you have clicked on the appropriate link, select a directory on your computer to save the file.
There is no need to unzip the file. Finally, go to the add new plugin option on your WordPress dashboard and upload the plugin. Hit install now, and you should be all set!
Select your Preferred Payment Methods
If you're using MemberPress to manage your WordPress site's payment options, there are a few things you need to set up in order to start accepting payments.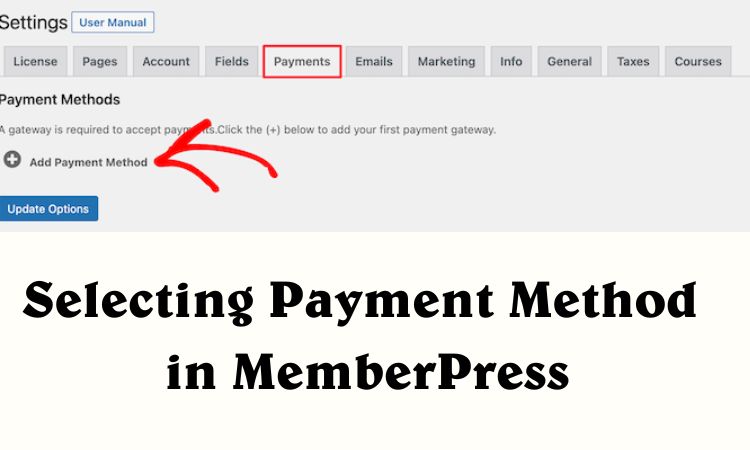 Once it's installed, go to the Settings page and find the Payment Methods section. Here, you'll specify which payment gateway should be used and enter your billing information. Finally, associate the payment method with a specific post or page on your website. This can be done by entering a unique ID for the payment method in the field below the post ID field and clicking Save Changes. Now any payments that are made through your chosen payment gateway will be processed using that particular post or page as the destination.
You can choose Paypal or stripe through these international payment gateways. If your country does not support these payment methods, you can use a customized payment method for your country. You will need developer assistance for that.
Create Different Membership Levels
You can get more money from your visitors if you give them the option to join at different levels. You may tailor the experience for each tier by tailoring the price, features, and content to their specific needs.
With MemberPress's intuitive drag-and-drop interface, this couldn't be simpler. Start by navigating to the Memberships submenu on the left side of the Dashboard. From there, you may establish a new membership tier.
Then, go to the Add New tab. The Membership Terms panel to the right of the editor is where you'll define the price, billing method, and duration of your membership tier.
Once you've done that, head to the Membership Options menu and adjust your preferences there. The Price Box and Permissions tabs should also be adjusted. You may stop worrying now; everything is in order.
Limit Participation in Subscription Programs
Now that you have created your rules, it is time to make sure that only approved members have access to premium content.
To do this, you will need to add a new rule on the Rules page of your MemberPress plugin. First, click on the Add New button at the top of the Rules page. Then, in the Rule Type field, select Premium Content Restrictions from the list.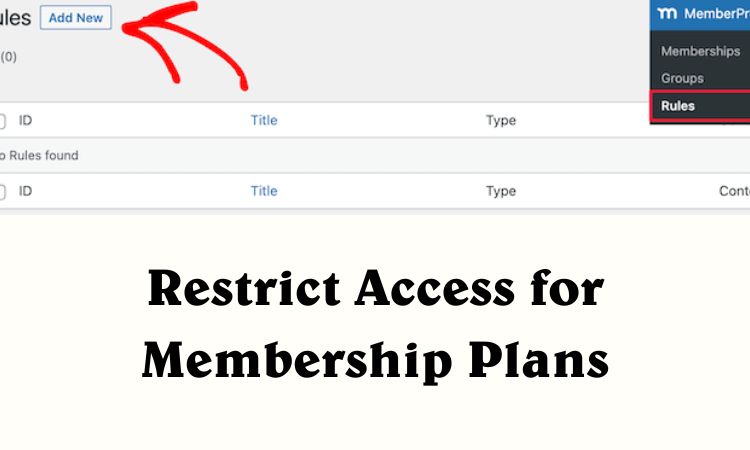 You can restrict access to premium content by either role (admin or user) or by membership type (premium or not-premium). Next, in the Rule Description field, provide a brief explanation of what this rule does.
In the Rule Conditions field, specify which members must meet these conditions in order to be granted access to premium content. Finally, select whether this rule is enabled or disabled. When you are finished, click on Save and Close to save your rule. Now only approved members will be able to access premium content in your MemberPress plugin.
Creating Pricing Page
To create different pricing for your MemberPress plugin, you'll first want to head over to the Groups settings. From here, you can select the Groups tab and click on the Add New Group button.
In the new group form, you'll need to give your group a name and describe it in a few sentences. After that, you'll want to add a Pricing Page link. This will take you to a page where you can display all of your different membership plans.
Clicking on any of the plans will take you to a signup form where visitors can easily join that plan. If you have any questions about creating different pricing for your MemberPress plugin, be sure to reach out to our support team!
Creating the Signup Form
If you want to make your membership site more user-friendly, you may try streamlining the registration and login processes. Using a widget, the procedure is straightforward. Using the panel on the left of the screen, go to Appearance » Widgets and then drop the MemberPress login widget somewhere on your site that can accommodate widgets.
The next thing to do to get people to sign up is to include the pricing page's URL in the main menu. To do this, go to Appearance » Menus, where you may either create a new menu or choose an existing one. Then, from the list of tabs on the left, select Pricing Plans, and finally, add it to the menu by clicking the corresponding button.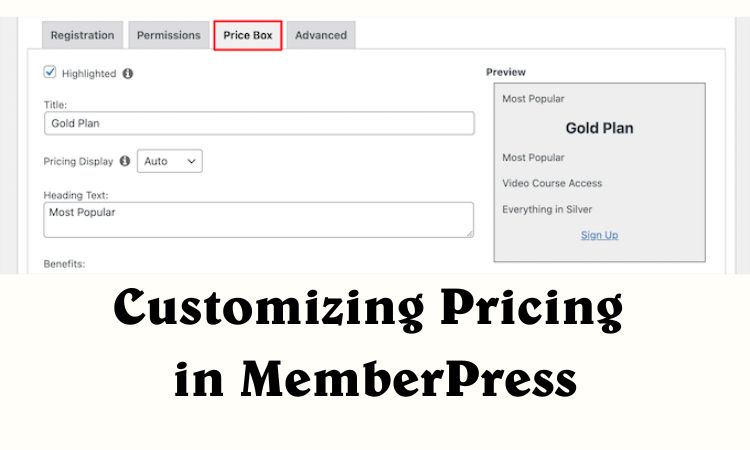 After you've arranged the order of things how you like them using the navigational tools, you can save your changes by clicking the Save button, which will show beneath the Menu Structure where your pricing page now resides. …and that's a wrap! You've done a fantastic job with your WordPress Membership site.
Conclusion
WordPress is an excellent platform for creating a membership website, and MemberPress is an excellent plugin to use for this purpose. In this article, I have shown you how to create a basic membership site with WordPress and MemberPress. There are many other features like designing and others that I could not talk about because then this article will become a novel. But you can easily tweak the design and play with other features by reading their extremely easily written documentation. Don't forget about the support they provide. If you face any problem, just contact the support team, and they will give you the best support you ca