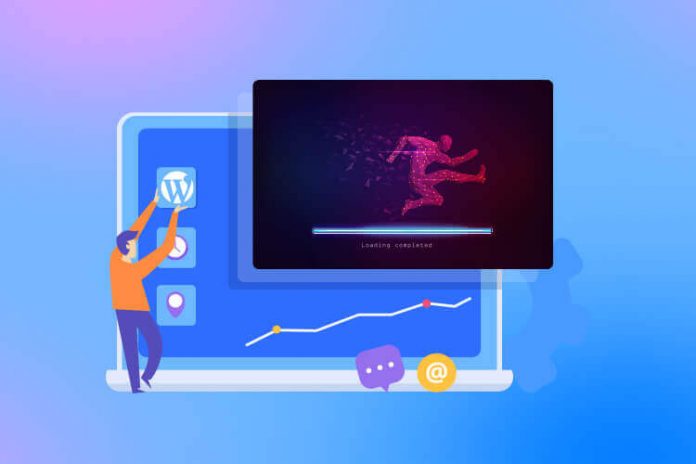 You must have an idea about WordPress if you do blogging or having a website. It is the most essential tool for blogging and website designing as every articles and blog that are presented in the website is designed and edited by WordPress which also includes inserting keywords as well as description and summary of the article written for the website.
WordPress is basically an open source website that can be used by anyone and it is written in PHP. Due to its high preference by users and features WordPress is the most powerful and renowned website that is in existence.
If a webmaster knows the perfect usage of WordPress then the content and website will lead the rank card of search engine for sure.
Usage of WordPress doesn't require specific skills but knowledge of best keywords and description of the content written on the website. Many webmasters follow the certain itinerary process to upload their files on their websites but there are some other methods by which the works in WordPress can be made faster.
One of them is using plugins that can minify and compress your files to be uploaded in order to conclude your works effectively and even faster.
How to make the file size compatible in WordPress?
Minifying is the process of making the size of your website file smaller in order to speed up WordPress.  WordPress minify works by reducing white spaces between words as well as sentences and other unnecessary characters from the source code apparently.
WordPress minify works on many files such as Javascript, CSS and HTML files. PHP files can also be minified but it doesn't increase the processing speed because it is basically the server-side programming language is of no use.
One could minify JavaScript WordPress simply by installing a plugin in the browser in which WordPress is been used. Anyways, the sole purpose of minifying is to increase the speed as well as the performance of WordPress.
Using the minified files can also speed up your website as well as these compact files loads faster than the original one. However, minification reduces only a few kilobytes of data from the file which is spaces and unused places.
WordPress caching is also another process to fasten the speed as well as the performance of WordPress. Caching refers to the process of storing data temporarily that reduces the time of retrieval from the server.
It plays a major role in making a file compatible to upload to a website. Caching decreases the working load of the WordPress and also helps your website run feasibly in mobile as well as desktop sites.
The goal of any webmaster is to get more traffic and people will visit a website often when it is faster and makes a good interaction with the users. Using WordPress Caching can boost the speed of the website and makes it compatible with the users. One can easily attempt for Caching by using plugins such as WP rocket as well as many WordPress minify plugins.
WordPress Minify
WordPress minify will not only reduce the file size and make it compatible but also helps in getting a good ranking score in the Search engine. However, for WordPress minify you need to download and install the best WordPress minify plugin. There are several plugins that work effectively for different files in WordPress; anyways the install procedure is as follows
Choose a WordPress minify plugin and download it in your system and after activation of the plugin, you can see the icon in the WordPress admin bar. It will probably contain "BWP minify".
Click on the newly appeared icon on the admin bar and you can enter the settings of the plugin.
You can see several readily available options to minify JavaScript as well as CSS files on your site. Make sure to tick on both Java as well as CSS file minifying bar and click on save changes.
Now enter your website and click on "View page source" that is probably located on the window depending upon the browser that you use.
HTML code will be generated and the plugin will load the JavaScript and CSS files in its own folder instead of WordPress folder that are compatible files.
Best WordPress minify plugins will save the original version as cache and present the minified versions of those files to the browsers. Therefore using the WordPress plugin is simple but choosing the best WordPress plugin is all that matters for better performance. Thus we bring you some of the best plugins that can make your work faster and your files compatible.
Best WordPress Plugins that work
The ranking order of these WordPress optimization plugins is based on their compatibility, features, size as well as performance on the files.
1. WP Rocket: –
WP Rocket is the most preferred as well as renowned WordPress Caching plugin that probably has all the functionalities required for the better performance of WordPress. One of the best benefits of WP Rocket is that it has user-friendly and easiest and clean interface that can be used by anyone simply.
Few features such as database optimization, CDN integration and direct cloud fare integration in WP Rocket are just incredible as many other plugins require an extra plugin for these features. Although the only paid version of WP Rocket is available till date, the price also seems to be quite reasonable compared to all its features.
2. WP Fastest Cache Plugin
After the Rocket version, WP Fastest Cache plugin is one of the best WordPress Caching Plugins that has few incredible features as well as balanced usage capabilities. This is probably the most settled and well-maintained plugin that works in a better way from all aspects. It has got some incredibly easier environment in it.
All you have to do is install the plugin, activate and run the JavaScript as well as CSS in settings. This pretty much basic procedures makes it quite user-friendly and saving these settings will compress or minify the files to make it more compatible and easy to access to your website.
3. WP Super Cache
WP Super Cache is the best cache plugin for WordPress in term of safety and compatibility of files. It can just disable the minification process if there is any conflict in the JavaScript or else in the CSS files that are sentenced to minify in WordPress. There are many themes and features of plugins that can create conflicts in the format or else in the spacing process of the words between sentences.
Option to disable compression of both JavaScript as well as CSS files and user-friendly interface of this particular plugin makes it lead the ranking card of the best WordPress Plugins.
4. WP-Optimize
It is probably the best plugin to speed up WordPress as it possesses many features such as post revisions, removing unnecessary spaces, removing junk files from database and spams too. These spams and junk files can slow down your admin panel as well as WordPress which will probably slow down your overall working experience. WP-Optimize mostly focuses to speed up WordPress and thus it also contains the database clean up option similar to that of WP Rocket.
The clean up features in WP-Optimize contains many options that can be customized based on the users working scenario that will certainly be beneficial in increasing the compatibility of the file to upload. It also has a user-friendly interface that follows the basic working procedure as all other plugins.
5. AMP (Accelerated Mobile pages)
This is the most recent and one of the best WordPress plugins to be used. As most people use their mobile to visit many sites, it is essential to make a website compatible with the mobile interface. AMP (Accelerated Mobile pages) helps in making the data on your website compatible with the mobile interface. It can minify your files whether it is JavaScript or CSS so that it can be easily read by mobile or any lower interface devices such as tablets.
It is the most recommended plugin for the web designers as any website should be compatible in mobile layout other than that of the desktop layouts. AMP also has user-friendly interface instead of having lots of beneficial features when compared to other clumsy and larger sized plugins.
6. Perfmatters
Perfmatters is also the best WordPress Caching plugin but with a completely different approach. The basic design of this plugin is to make the files compatible just as all other plugins but the added benefit of this particular plugin is that it can disable WordPress unused options too.
WordPress itself has some options to optimize SEO for better ranking probably. Many of the available options in WordPress are effective and work well but they are not necessary for many contents. These unused options can be disabled by Perfmatters plugin that will boost the speed of processing in WordPress.
A few options such as HTTP requests that are not needed for most of the uploaded contents can be disabled by using Perfmatters. Moreover, you can delete those options on the page basis which results quite beneficial for the website as well as WordPress to upload and also makes the website compatible for more traffic.
7. Cache Enabler
Cache enabler is also the most used WordPress optimization plugin that has additional features such as minification setup, cache expiry etc. It is the easiest and has a complete minimal setup which is user-friendly and requires just a few steps to complete the entire activation and utilization process. You can clear the cache memory of the WordPress in just a single click that will be free your setup as well as increase the speed and performance of WordPress instantly.
Being a plugin of minimal setup it is of lower size and can be installed easily in any browser. It works well even in the mobile version and has extra minification features when compared to other used plugins these days. CDN enabler is quite a beneficial addition in this plugin instead of being of a lower size and user-friendly interface.
8. W3 Total Cache
If you are attempting for multiple files loading in one day and having a lot of content including maximum content as well as infographics then you should probably choose W3 Total cache plugin.
By the name itself, it is the best plugin to speed up WordPress. It is specially designed to enhance the speed of WordPress by using cache memory for faster performance as well as clearing cache feature that will boost the speed of WordPress instantly. You can also get some advanced supports in this plugin such as CDN services as well as Cloudflare CDN.
Although the setup is a bit difficult when compared to other minimal setup plugins, it has more benefits than them.  One should have a clear idea on the usage of the plugin and any sort of negligence can redirect the work again related to the websites.
Even deactivating this plugin is a bit tricky which probably depicts that its only for the advanced users and not for the novice in web designing field trying WordPress for the first time.
Conclusion
Use of WordPress minification, as well as Caching, is only for making the process of WordPress faster with better performance. While you are loading the files with complete infographics in it, then it may take some time to upload as well as the website also may lag to the users.
If you use WordPress minify or caching plugins then the infographics, as well as data, gets compressed with the unused spaces and characters in between the sentences. This gives compatibility of file and performance of your website so that the visitors can interact well with the content and also use backlinks for getting migrated to any other external websites or any pages in the same websites.
Using minify plugins is proved to be a smarter way for making mobile-friendly websites which will also probably be used in desktop too.